RESIDENTIAL & COMMERCIAL ROOFING SERVICES
---
RESIDENTIAL - HOA'S - APARTMENTS - INDUSTRIAL
WELCOME TO CAPITOL INSURANCE RESTORATIONS
We are a general contractor that specializes in roofing. We have a Large Loss roofing division to handle multi-family, commercial flat roofing systems, and apartment complexes. We also have a residential roofing division to handle any type of roofing job, insurance, or retail. As general contractors, we are committed to providing the highest quality of products and services for our customers.
We provide the best quality and the best ethical standards in the industry, along with top tier products the roofing and siding industry has to offer.
---
M.H.I.C #111842
VA LIC # 2705160616
PA LIC # 150995
ColorView Design Tool
---
Do you want to see what your house could look like with our shingles? Our ColorView design wizard makes it easy! Just upload a photo of your home, or use one of our pre-selected projects and start designing. With Certainteed shingles the only limit is your imagination.
Learn More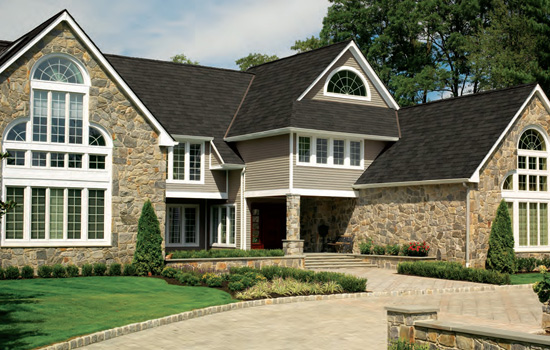 ROOFING EXPERTS
THE AREAS PREFERRED RESIDENTIAL ROOFING COMPANY
The crew at Capitol Insurance Restorations has many years of experience and skills to handle repair jobs of all sizes. We start by checking your roof for damage and, if any issue is found, we explain it to you and recommend the proper way to fix it. If you decide to let us do the work, well provide you with a custom estimate based on what your roof repair job will require.
ABOUT US
---
We provide professional renovation and installation services with a real focus on customer satisfaction.
Our installations are carried out by fully trained staff to the highest professional standards.
---
OVER 30 YEARS COMBINED EXPERIENCE
We combine quality workmanship, superior knowledge, and low prices to provide you with service unmatched by our competitors.
BEST MATERIALS
We have the experience, personnel, and resources to make the project run smoothly. We can ensure a job is done on time.
OUR MISSION
Our mission is to provide you with the utmost quality and efficiency in our services. We pride ourselves on providing only the highest quality materials and craftsmanship.
PROFESSIONAL STANDARDS
Work with us involves a carefully planned series of steps, centered around a schedule we stick to and daily communication.
COMMERCIAL ROOFING

If your property has a leaky roof, it could damage multiple residents' property or your retail inventory.

Don't take chances, call today to get an assessment of your properties roof or exterior. No matter your experience with roofing, we can assist everyone from a property manager to a building engineer or maintenance professional.
WHAT ARE PEOPLE SAYING?
---
We had a great experience with Capitol Insurance Restorations. I am the Vice President of a condominium community with 72 Townhomes and 18 apartment style condominium buildings. We were referred to CIR, a storm damage speciality company, who had large loss experience. Bob and Jeff performed a free inspection on the entire community after a hail storm and gave us a detailed damage report with photos ready to turn in to our insurance company. They worked directly with the State Farm adjusters and got all the roofing, metal roofs and a portion of gutters approved which they stated were damaged. The installation process was great. They did excellent work, finished in a timely manner and communicated any scheduling changes due to weather with the management company and residents. They saved the community for a large roofing assessment that was about to passed down. If you have noticed any damage or experience leaks regularly I would highly recommend you call Capitol Insurance Restorations to see if they can help you too.
Gary B. - President
STORM DAMAGE
If you have suffered hail or wind damage, call us today.
SIDING INSTALLATION
Siding is a crucial element to any home or building. The right siding can dramatically improve your propertys aesthetics, while simultaneously increasing its value. But how do you know which siding is right for you? Thats where we come in! At Capitol Insurance Restorations we like to think of ourselves as a full-service contractor.
WINDOW SERVICES
Windows are the essence of every home. Not only do windows allow the sun to beam into a home, but they also ensure that the elements never enter the home. While new windows are able to do this adequately, older windows start to deteriorate and will slowly allow the outside air to enter the home.
PORTFOLIO
---